We want you to be comfortable in your choice of entertainment.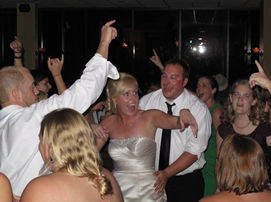 Here's what we'll do for you:

Provide over 20 years experience of DJ Entertainment planning

Provide a written agreement (Contract)

Have backup equipment and DJ's available for your event

Provide professional quality equipment

Provide two million dollars of liability insurance

Stick to your music list

Wear appropriate attire (our normal attire is formal)

Keep the volume at an appropriate level at all times

Provide high quality entertainment and FUN!
Our Karaoke: Thousands of different song titles in clean, well organized, easy to read song books!
Christopher's Pub in Toms River, NJ is the crown jewel of Friday Night Karaoke, and it keeps getting better! The best mix of karaoke and dance music!
Oh... and feel free to dance to whatever's being sung, too! Lots and lots of friendly people! Come on down to the area's ORIGINAL Karaoke Dance Party! It gets busy quick, so come early if you want to sing!
Follow us Online at:
DJ Don and Puttin' On The Hits! has been providing music, private and bar/club karaoke, games, activities and party favors in New Jersey Since 1987!
DJ Don and Puttin' On The Hits! is committed to providing top quality service. Your satisfaction is our number one goal! We are available for Weddings, Graduations, Summer bbq's, Holiday Parties and more! We are happy to perform at charity events and legitimate fundraiser benefits.
With Puttin' On The Hits!, you'll get what you want: fun, entertaining, professional DJ's, and the comfort of knowing your party is in the best of hands.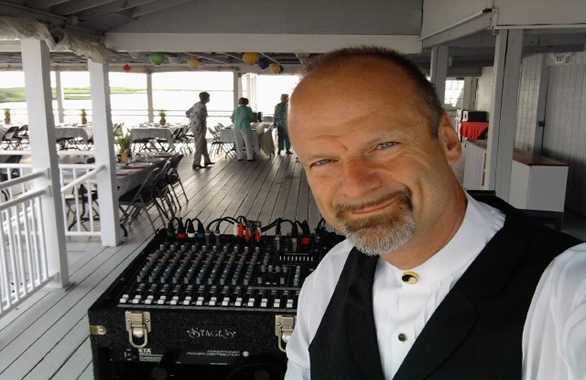 DJ Don is the owner/operator of Puttin' On The Hits! He has been involved in music for many years, starting in his home town of Syracuse, New York, when his love of music and singing got him "hamming it up" in front of friends at a local pub. During his six year term with the U.S. Navy on board the USS Conolly, Don was in charge of "music and sound", which provided much-welcomed entertainment for his shipmates. Upon his honorable discharge in 1986, Don moved to Barnegat, NJ where he launched Puttin' on the Hits! and turned his passion into reality!

Puttin' on the Hits! is a full time, full service DJ music and entertainment company.

Puttin' on the Hits! has been satisfying clients in the Tri-state area since 1987.

Puttin' on the Hits! is fully insured.

Music and entertainment is continuous at every affair.

Our music library has over 50,000 song titles and grows every month!

DJ Don and his staff dress appropriately for every occasion.

We offer personal consultations to assist you in planning the perfect party.

Your guests can participate in unique games and exciting activities, or if you prefer, we can supply soft, elegant background music, or both, on our state-of-the-art sound equipment.