We want you to be comfortable in your choice of entertainment.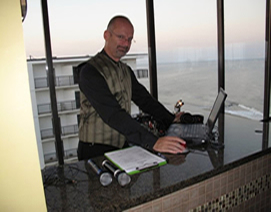 Here's what we'll do for you:

Provide over 20 years experience of DJ Entertainment planning

Provide a written agreement (Contract)

Have backup equipment and DJ's available for your event

Provide professional quality equipment

Provide two million dollars of liability insurance

Stick to your music list

Wear appropriate attire (our normal attire is formal)

Keep the volume at an appropriate level at all times

Provide high quality entertainment and FUN!
Our Karaoke: Thousands of different song titles in clean, well organized, easy to read song books!
Christopher's Pub in Toms River, NJ is the crown jewel of Friday Night Karaoke, and it keeps getting better! The best mix of karaoke and dance music!
Oh... and feel free to dance to whatever's being sung, too! Lots and lots of friendly people! Come on down to the area's ORIGINAL Karaoke Dance Party! It gets busy quick, so come early if you want to sing!
Follow us Online at:
DJ Don and Puttin' On The Hits! has been providing music, private and bar/club karaoke, games, activities and party favors in New Jersey Since 1987!
Puttin' On The Hits! - the DJ's to choose when you want a memorable night of fun and excitement at your special event! We have satisfied thousands of clients and guests since 1987, performing at these types of events: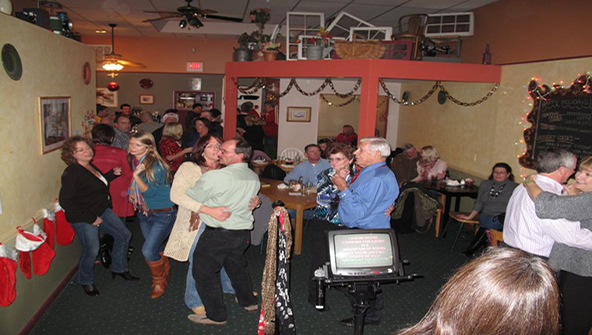 Wedding Receptions

Holiday Parties

Corporate functions

Luau's on the beach

50's sock hops

School dances, Graduations and Sweet 16's
... we've done it all!
Read our Testimonials - you'll see why we're one of the most popular DJ's at the Jersey Shore!
Music is continuous at every affair. Our music library has over 50,000 song titles and grows every month!
DJ Don and his staff dress appropriately for every occasion.
We offer personal consultations. We are ready to assist you in planning the perfect party.
Your guests can participate in unique games and exciting activities, or if you prefer, we can supply soft,
elegant background music (or both!) on our state-of-the-art sound equipment.
Let "Puttin' On The Hits!" make your next party the best that it can be.